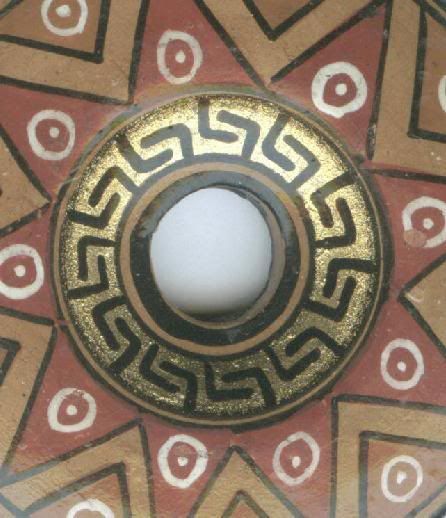 I'm trying to work on my images over at the Crafty Princess Etsy Shop, and at least with this new donut bead I put up recently, I think I'm getting a little better at it. Of course, this painted ceramic donut beads is so cool looking it made it easier than some items, but I tried to get various sections of the donut for the five images you are allowed to show for each item.
I struggle with trying to show shoppers what a piece looks like versus trying to show a really nice image that may not really provide as much visual information. So, for example, I've taken pictures with an item next to a penny or a ruler to give an idea of how large a bead or pendant is, but those just don't look that great visually. And, after surfing around seeing what other Etsy shop owners are doing, I've noticed that not that many of them do that.
Someone recently described my shop as "a fun flea market," and I have to say that is really not what I'm going for. Perhaps the flea market affect comes because of my hodge podge of merchandise? Maybe it's because my images aren't as artsy-fartys as they should be? I don't know. I was trying to go for a "bead shop" feel, not a flea market feel. So, this comment concerns me.
I originally just thought I'd open up a shop on a whim, to clear out items that I continue to find as I reorganize my studio, but now I'm really starting to rethink my whole approach.