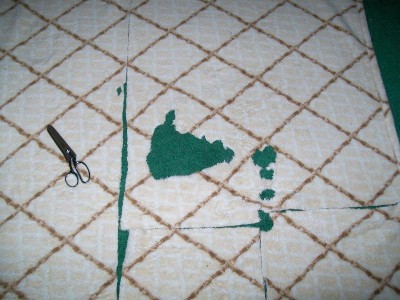 When it gets a little chilly, I sometimes bring a blanket with me to the TV room. This room is the same one that our dogs hang out in, and inevitably I end up forgetting the blanket in there. As a result, the blanket will turn into a giant dog snack, and by the time I remember to get it back out of the room, it has an assortment of holes in it.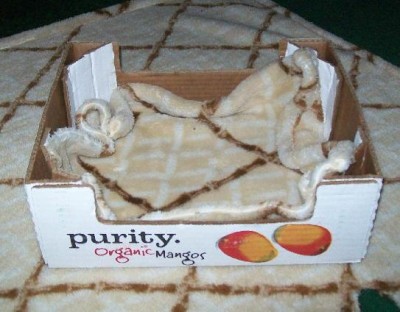 Finally, I thought of a way to get some use out of these holy blankets. I dug out my good sewing scissors and cut them up into small squares. With 4 cats in the house now, that means we have an array of snuggle spots to keep clean and comfortable. For example, we take small boxes and put a towels or blankets in them and then set these in various places, preferably up high.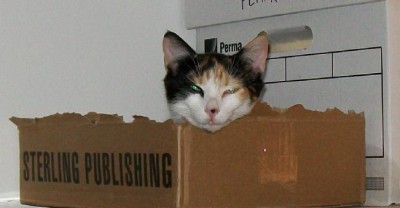 Here's Coco in one of her favorite spots, up on top of my filing cabinet.