In between reviewing and grading a mountain of essays for school (compare/contrast drafts; 1101 narrative essays; "A Rose for Emily" lit drafts; and Chopin/Poe lit essays for grading) I managed to get three, yes three! projects completed this weekend. Of course, how could I do all this you ask and actually get some sleep? There are mainly two reasons: (1) I didn't get much house cleaning done; (2) These are ridiculously easy and fast!
First, let me introduce you to my favorite of the three projects, my Frankenstein 3-D Pin. I found him on an end-cap at Michael's, and he was giving me that look, you know, the "Come here, baby! Have I got a craft project for you!" look.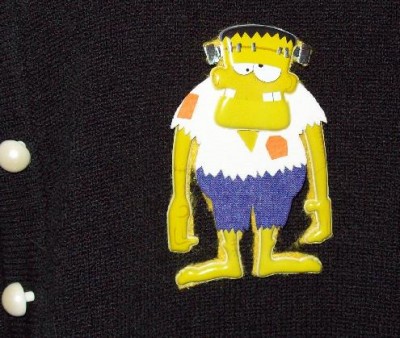 After my rendezvous with Frankenstein, I got my crafty on with this super easy Foam Sticker Witch's Hat Pin.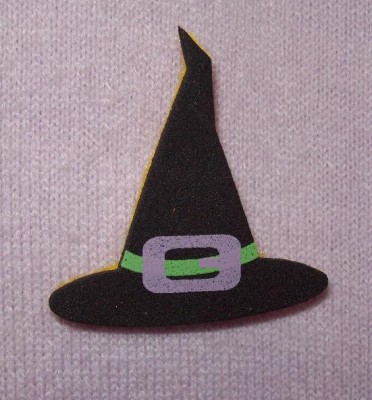 I realized that I had gone a little pin crazy, so I needed to balance things out and get some earrings made. Voila, some Pumpkin Foam Sticker Earrings, light-weight and light on the clock too.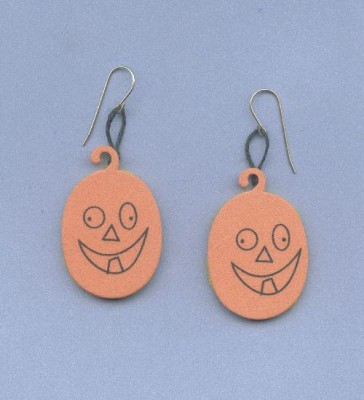 I'm going to try to whip up some more foam sticker pins and earrings to give to my fellow teachers so that we can all look super dorky during Halloween week. But, hey, our students think we are dorks no matter what. I could roll in there on a Harley, wearing a belly ring, and have tatoos down my arms, and they'd roll their eyes!