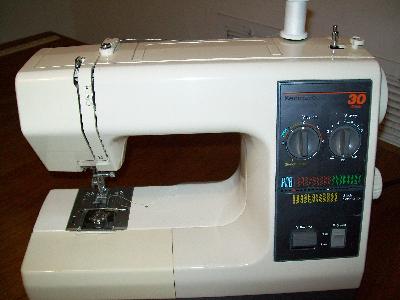 According to MailOnline, a UK-based daily newspaper, sewing machine sales are up 500% for the Argos brand, and Singer and Brother have seen a 50% increase in sales: "In this new make-do-and-mend world, the rise of SIY (sew-ityourself) is a sign of the times, with people clamouring to join courses in sewing and garment design around the country."
I have to admit that I'm not really surprised by this news that sewing machines are hitting an all time high in sales lately. Thinking of attempting a sewing-related book this past summer, I did some research on it and realized that sewing was seeing a rebirth in many ways and that this is a huge area for crafters like myself to step in and grab some great writing and stitching opportunities. For various reasons, my sewing book is on hold right now, but once the timing is right for me, I plan to shop the proposal around again.
If you are a stitcher looking for a professional crafting niche, mark my words: sew it!