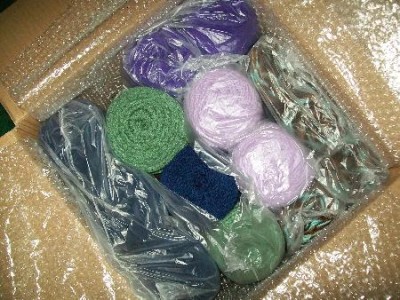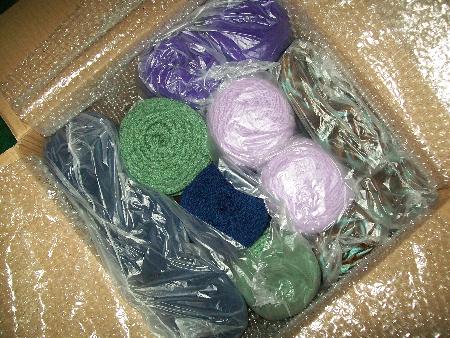 In 2009, I decided to not only start working more seriously to expand my crochet skills but to use them (limited though they are) to make items and donate them to a cause. Luckily, I found two great on-line groups that have allowed me to do just that: Heartmade Blessings and the Yahoo Crochet List. The first group, Heartmade Blessings, is totally dedicated to making afghans for those who need comfort. The other list, simply called the Crochet List, is more diverse, but each month the group runs a charity drive for a different charity organization.
Before I found either of these groups, I surfed the net hoping to find some place to participate that was more local, but I couldn't find anything, which considering I live in such a hot climate that's not that surprising. So finding these groups was a good alternative for me. Plus, there is no pressure. I participate when I can. If I'm too busy, it's not an issue.
Some day, I hope to have time and resources to help organizations that may be more local for me (such as when I donated blankets and baby items to my local hospital this past summer). Even in the South, babies need hats and the elderly need lap blankets. However, for 2010 I will continue to do this virtual volunteering. Maybe at some point in the future I'll find a local group or even start one. Who knows! My other goal will be to continue to blog about charity groups that crafts can help support. So if you are looking for a charity outlet, you may want to take a look at past charity related posts on here, and keep an eye for future ones that I will write about.