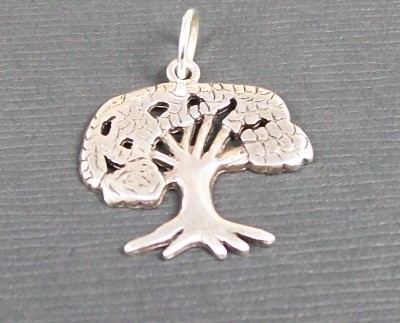 One of the issues I have had with getting my Etsy shop in order is trying to create some kind of cohesiveness, and photographs have a lot to do with that. If you are listing 50 items in your shop and have photographs with 50 different backgrounds, that is not exactly cohesive. However, since I'm selling mainly jewelry supplies along with some finished jewelry pieces, I have a real mix of materials, from metal to glass to crystal. What looks good for the background of a sterling silver tree charm doesn't necessarily look that great behind a bead mix of lampwork, crystal, and seed beads.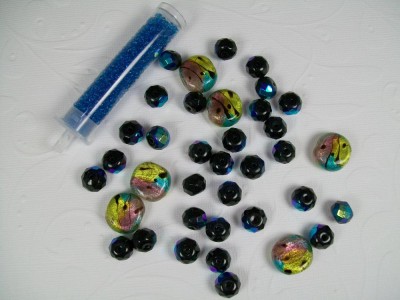 I've been trying a zillion different backgrounds and canvasing everyone from  Twitter to Facebook to my blogging buds about their opinions. I've posted on the Etsy forums too. Of course, the more people you ask the more opinions you get, not all of which agree with each other!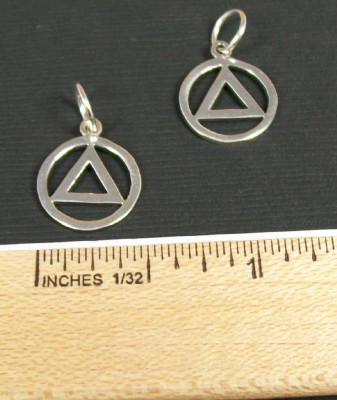 Finally after probably over-thinking this way more than necessary, I came up with a compromise that I hope will help give me the put-together look I'm going for but accommodate all the different materials in the shop: black, gray, and white, all with slight textures to them. These neutral colors look good together and don't fight with the colors of the materials either. So everyone can play nice!
Now I have the monumental task of retaking many of the photos I already have in my shop, which now has 45 items for sale, the most I have ever managed to get listed in there. But it feels good to have some kind of direction now, and I think, I hope, my photos are getting a little better as well.