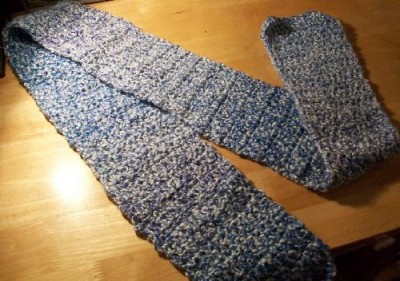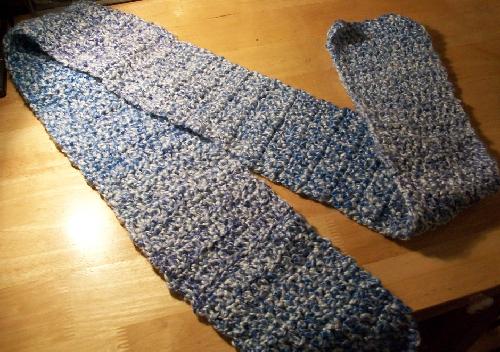 There is nothing like crochet or knit scarf around your neck to help keep you warm!
I'm not sure how many years Red Heart has been doing this, but the company is again promoting scarf making for the 2011 Special Olympics. Other than the fact that you can help special needs athletes keep warm during the games, what is also very cool about this is that scarves are just about the easiest project ever to make. Even a super beginner can make a scarf.
The guidelines and deadlines vary depending on what state you want to send your scarf to. Florida, in fact, is not even listed, which I guess it not a big surprise. But, for example, I clicked on Alabama under the guidelines drop down menu, and they needed 30 scarves by the end of January.
Scarves need to be made using Red Heart colors of #886 blue and #512 Turqua, and yes, you have to buy the yearn, but it's Super Saver which is maybe going to set you back $5 for two skeins, and I get that they want all the scarves to look similar.