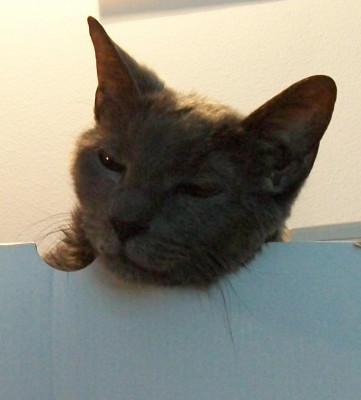 Today seems like a fitting day for all of the rain we are getting. We said good-bye yesterday to our little gray-boy cat, Skimpy. In May, he would have turned 18, and we are very grateful to have him with us for 17+ years.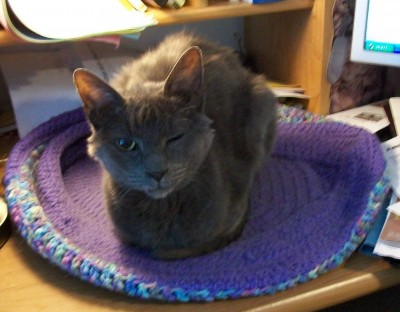 He was a personality plus, plus kind of little guy. Even though he never weighed more than 8lbs, he was always the alpha cat in our home, bossing everyone around including his humans who were more than happy to serve him. He had a sassy demeanor, but he could turn on the purs and charm you instantly.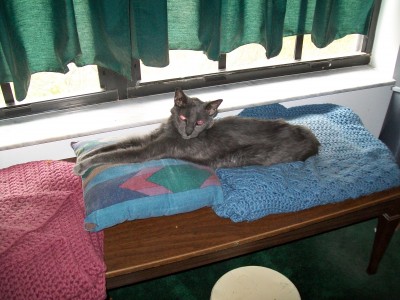 When I found him as a stray, I seriously thought the vet would suggest he be put down. He was about 3 months old and weight 1.9lbs at the time. He looked literally like a little rat. In fact, he looked so awful that I couldn't bring myself to take photos of him at the time, but he rallied and eventually turned into a gorgeous cat with silken fur and a lean body, often mistaken for a pure Russian Blue for those who didn't know his alley cat pedigree.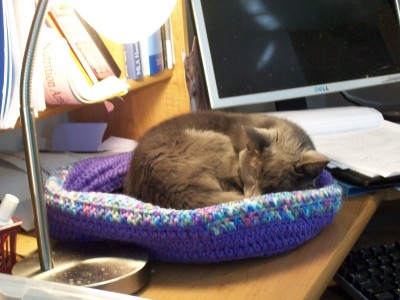 It is oddly quiet in the house today and strange to sit here and type without him next me, reaching out and pulling my hand off the keyboard so that I would pet him. He was a great office assistant and reminded me often that life is not all about work and we should play once and awhile and then enjoy a good nap.