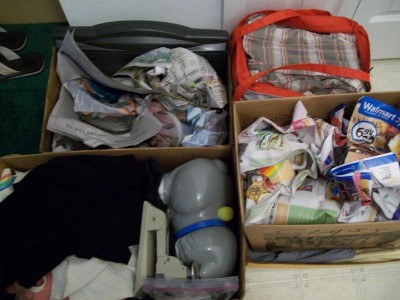 While I'm away from school, I've been doing some major spring cleaning around here. I'm going through the guest room, which eventually ends up the "stick it in there" room. I'm going through closets, drawers, whatever needs to be culled is getting the heave-ho.
In the past, I've donated items like these to Amvets, but they no longer come by my house to pick up. There is a Goodwill drop off that isn't too far away, and that's another good place to donate. However, there is a local recycle/reuse center that I've not only managed to donate items to but pick up a few free craft items as well. The last time I went, I got some crochet hooks, knitting needles, and crochet thread.
This time, I brought in six boxes of various items (clothes, dishes, a scanner, and what-nots) and left with a few skeins of vintage yarn and some sewing thread. Seriously, this yarn looks like it's from the 1970s! It is perfect to add to the craft club's yarn stash.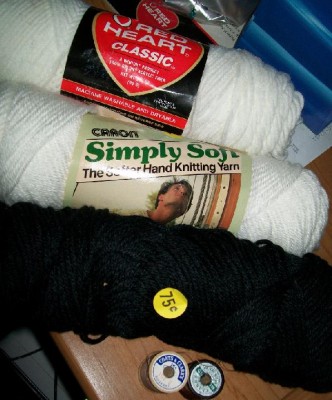 While I was there, people were already rummaging through my boxes of stuff, so hopefully, they found something they liked too. That's what I really like about the reuse center. I get a little something and give a little something.