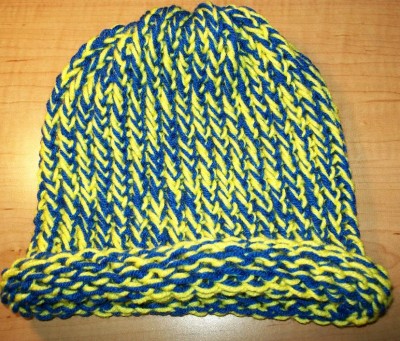 One of many tasks on my plate this week is to get ready for a local arts and crafts show called the DECA Show. My college craft club is doing it, but of course, that really means I am doing it, and hopefully, club members will be able to come by and help throughout the day.
Along with working on making blankets and wash clothes for a local shelter, members have been making jewelry, greeting cards, and loom knitted hats for this show. Many, many years ago (maybe 15 years?), I actually participated at this show as a vendor and did pretty well with my jewelry, so I am hoping we manage to sell a good portion of what we've made. There is really no telling, though, when it comes to these kinds of shows. Sometimes you can do great, or sometimes, there is a poor turn out or lots of people come but don't buy. It's all a big gamble, really.
Most of what we make we plan to put back into our charity work, so my fingers are crossed that this might be an annual event for the club to participate in and create a little revenue for us. The show is this Saturday in Ft. Pierce, Florida. I will keep you posted on how it goes.