Thirty-One has the perfect special going on for September 2013, a month when many of us are gearing up and going back to school and cranking up our busy lives again. For this month, there are two of my all time favorite totes on sale: the Organizing Utility Tote (#3105 p. 35 in the catalog) and the Super Organizing Tote (#3893 p. 36). With every $35 purchase, you can get either tote for 50% off. Here is how I use some of mine now.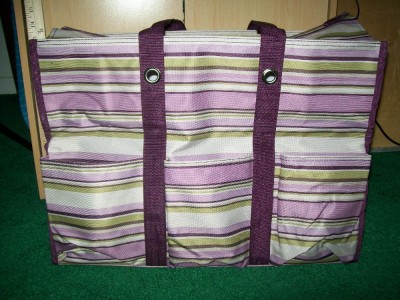 This pattern is retired, but here is one of the Super Organizing Totes I have had for awhile. I use it to store all my roving and other spindling supplies. This is a huge bag, measuring 14 in. H x 19.5 in. W x 7.5 in. deep.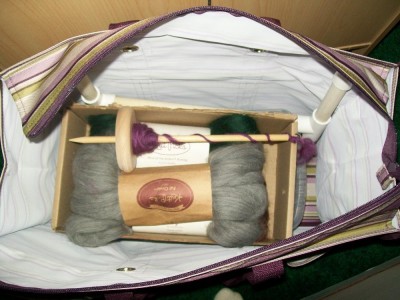 You can get a look at all the new patterns that these totes come in by heading over to my Thirty-One site. Just scroll down a tad and click on the fall catalog link. If you love purple, like I do, then you will love this in the Plum Awesome Blossom pattern, but it is also available in Best Buds, Big Dots, Black Floral Brushstrokes, and Brown Woodblock Floral.
I have a number of the Organizing Utility Totes, which now come in 20 different colors and prints. I keep one in my office for carrying books and other supplies back and forth from class. I had it personalized (just $7 extra) to say "Word Warrior."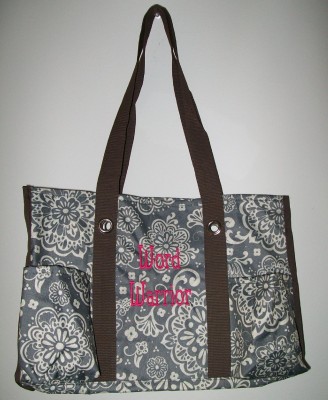 I have another one in Pink Pop Cross that I use to store books and paperwork for the two books I'm currently working on. It's nice to have it all in one spot, and the pockets work great for letters and other small paper items I have to keep.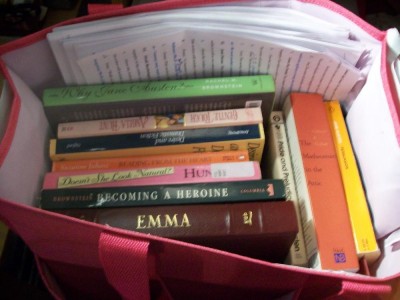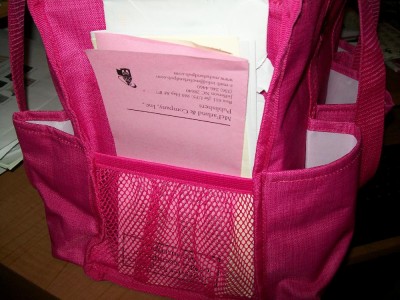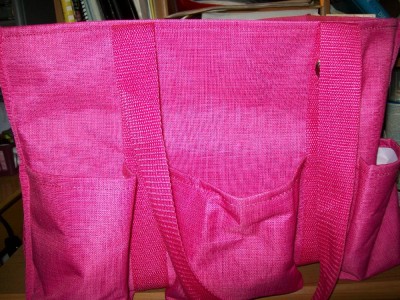 Finally, I have a third Organizing Utility Tote in the new Big Dots pattern. I use it for toting stuff back and forth from school like extra books, things I plan to mail, crafting supplies, etc. I love the big dots!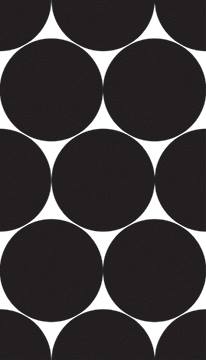 So, yes, September 2013 is the perfect month to have a Thirty-One web party with me! Or, heck, these would be great for a fund raiser too! Party in your PJs. No need to clean the house or find a baby sitter, and as the hostess, you can earn FREE Thirty-One products. Contact me tammypowley @ yahoo.com or go to my Thirty-One web site (I'm an independent consultant) and browse the new catalog and contact me through there: https://www.mythirtyone.com/TammyPowley/