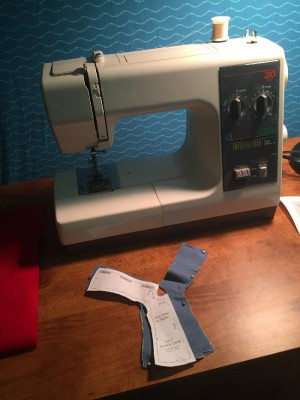 After finally getting organized, I managed to get my sewing machine out and on my sewing cabinet. I think it has been about two years or so since I even turned on my sewing machine, so that was the first thing I needed to check. Does it work?
I already had a doll dress cut and ready for sewing. This is from a free pattern on the Waffle Patterns web site. I am not going to do the applique part, but I do plan to line it with the blue fabric shown. It is so freakin' tiny, yikes!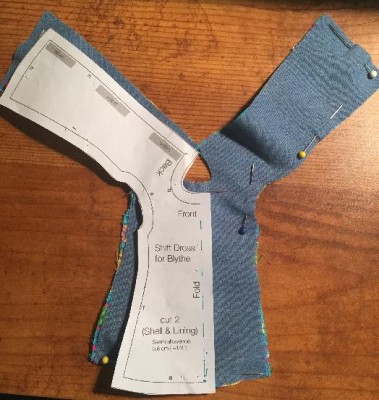 I turned on the machine, and yeah, we have power! But, before I risked messing up my first little Blythe doll dress, I decided to test it out. And, boy, I'm glad I did. Everything turns on, and I can get it to stitch, but the stitches are uneven, and my reverse button doesn't work. Something is wrong with the tension. Ugh!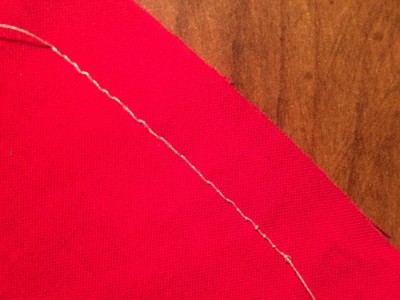 So, the Blythe doll dress is still on hold for a little while. I need to pull out the manual and check to see if this is something I can fix. I can tell that the machine is very stiff feeling, too. When I work the hand wheel, it's very tight, and I don't remember it feeling like that in the past. I'm really hoping it's something I can do myself since, I'm pretty sure, there are no sewing machine repair places close to me. I don't want to ship off my machine now that I finally have space to sew. I will keep you posted.