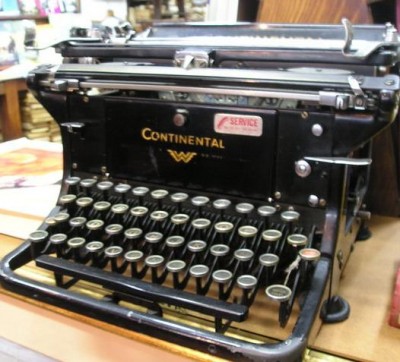 Here is another article as part of my series in Getting Your Craft Work Published.
Even if you have never written a craft book before, anyone who is really into crafting seriously from time to time might have a book idea or two pop into her head. For those with more veteran book writing status, the ideas are probably coming out of your ears if you are anything like me. Of course, I'm not saying these are all good ideas, but they are a place to begin.
Once you do have an idea or two, what do you do next? Which one do you pursue and which one(s) get set aside on your back brain burner?
Well, unfortunately, the ideas are the easy part of this whole process. I can't tell you how many well-meaning friends and family members have said to me, "Oh, Tammy, I have a great book idea for you." As if I need their ideas, like they are doing me some kind of favor, which I believe they are sincere about.
So, first let me say a few things about your ideas. Do not try to push them off onto someone else, like me, to do for you. If you think it is a great idea, then go for it, but I doubt you'll find any professional writer/crafter sitting out on the side of the road begging for design and writing ideas. Just isn't going to happen.
If you have an idea and you are ready to take it on yourself, my other advice is to be careful who you talk to and how you talk to them. If it's your mom, I think you can trust her (wink), but if you want to talk to an editor about it, document it. A casual phone conversation can easily become hazy after a year or two while a detailed email complete with a working title, table of contents, project overview, and project images attached may be more easily remembered. I'm not saying it protects you from someone borrowing your idea, and actually, you can't even be sure your great idea wasn't someone else's at a publishers and already in the works. However, let's just say I'm talking from experience here.
Once you have decided that you are ready to take on one of your great ideas, the next step is to figure out which one. Here are some things to think about as you try to focus on one:
What sort of titles are out now that have a similar focus? Make a list by either using Amazon or actually go to a bookstore.
How does your book idea add to what is already out there? How does it do it better or fill a void? You'll want to include this type of information in your book proposal.
How are you positioned as an expert in the topic? Are you more of an expert in one book idea than the other (for example published work or awards you could point to in your proposal to show that "you" are the right person to write this book)?
Since it's a good idea to have completed projects in the proposal, which of the book ideas do you already have some projects finished for that you could add to a proposal right away?
Answering these questions can help you narrow down and focus on one book idea at a time, which I know can be difficult. I'm actively talking with an editor now about one book idea and have four on my back burners, so that's kind of the story of my life!