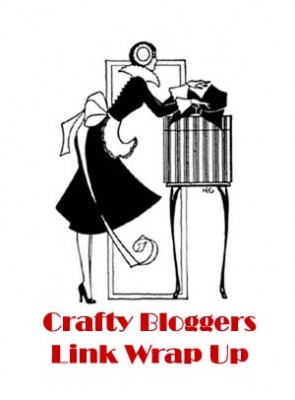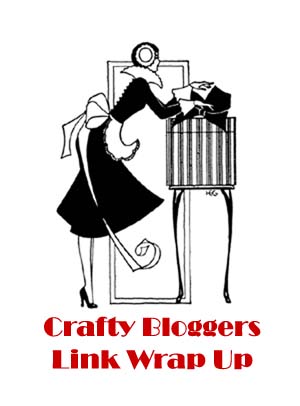 Today is the official beginning of the holiday sales season, and while I'm usually more of a web shopper, even I am feeling the strong pull of the sales that are going on off-line, especially those at my local Michael's craft store. I honestly don't have much I really "need" at the moment, but with 25% off your total purchase including sales items, I think this is a good time to stock on staple items like yarn, ribbon, jewelry findings, and such. One lesson I've learned over the years crafting is that it is important to have a fully stocked supply of craft materials. I hate it when I am in the middle of creating and don't have some particular item. Many other jewelry making and other hobby supply vendors are having wonderful sales right now, so it may be a good time to stock up on those often-used items. Then you can be free to create like these other crafty bloggers!
Cross Stitch at About.com
Connie's been counting patterns instead of stitches this week and realized that there are over 500 free patterns posted at About.com Cross Stitch now. Check them out today!
The Impatient Crafter™
Don't toss those tags on your next fashion purchase, turn them into "ornapendants!"l
Aileen's Musings
As promised Aileen's posted another EZ Christmas project #2. Come find out why dominos aren't just for playing anymore!
Cathie Filian
Check out this video on how to infuse vodka with berries for holiday martinis. Bottled and bowed, the infusions also make great gifts!
Craftside- A behind-the-scenes peek at a crafty world
The week at Craftside you can learn a bit of Photoshop work with a cool Technique from Essential Fashion Illustration, three ways to hem from Singer New Sewing Essentials and a floating ATC frame in an altered book with a free tattoo graphic download.
Crafty Princess Diaries
Every thought of starting your own craft blogging group? Here are some questions and answers about the process.
Layers Upon Layers
Carol Wiebe is a mixed media artist who will inspire you to let go of the inner judge!
Stefanie Girard's Sweater Surgery
Check out how I cut things up as a child with a vintage paper plate turkey Thanksgiving Day decoration.
About Family Crafts
If you do any traveling with kids during this holiday season, you will definately want to check out all of these creative travel activities.