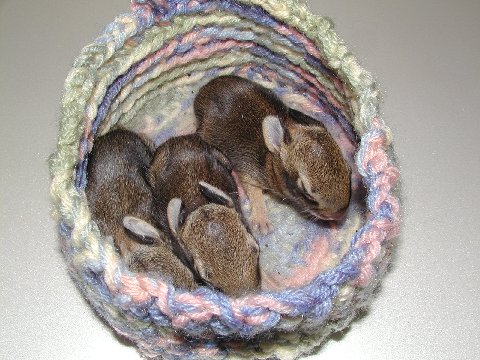 Like those into sewing, if you are into yarn crafting at all, you'll soon find yourself with a lot of little bits and pieces of left over yarn. While you could make a blanket with them, using itty bit after itty bit, the colors may or may not look that great together. However, young animals who are need of rescue nests don't give a hoot about the color scheme you end up with when you use yarn scraps to make these tiny little nests.
You can find out about how to make these and who needs them at Bev's Country Cottage. If you do decide to make and donate some nests, make sure you read the requirements they have such as the fact they need to be very tightly woven so that the animals little limps (such as bird's legs) don't poke through.
I think this is a great way to use up small amounts of yarn and help out baby birds, bunnies, and other young wildlife.