I sort of got roped into doing a brief presentation on Emily Dickinson. It's not for a few more months, but I'm already stressing about it. If were just students, that wouldn't be a big deal. However, this will be with peers of mine, so of course, that means I have to start worrying now. A friend of mine who will be there suggested I bring some of my little booklets, like the one pictured here.
I'm thinking about it, but I'm not 100% convinced yet that I'll bring them. I've been looking them over, and of course, I wish I had time to make some more. So many fun crafts – so little time!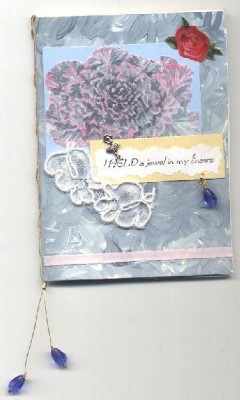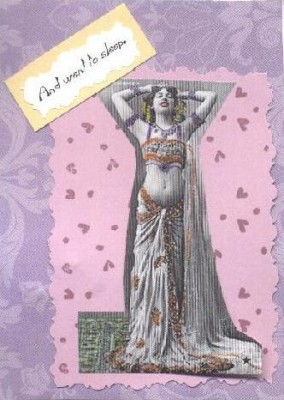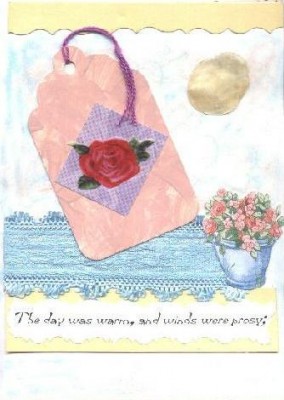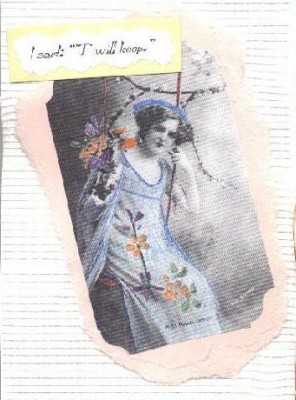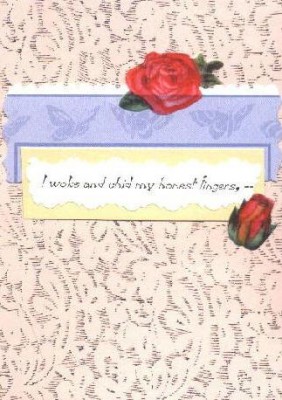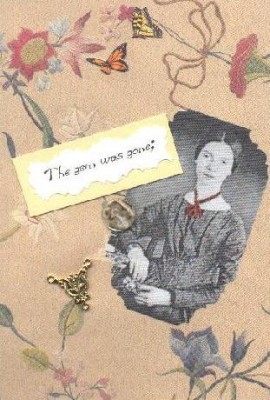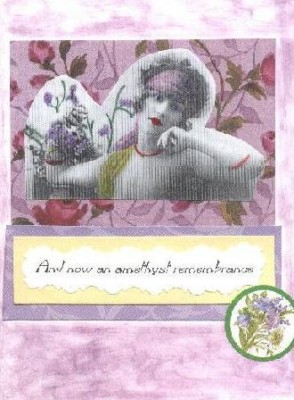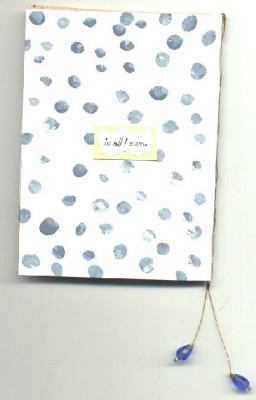 If you can't read the text (yes, images aren't clear), here's the whole poem:
I HELD a jewel in my fingers
And went to sleep.
The day was warm, and winds were prosy;
I said: "T will keep."
I woke and chid my honest fingers, —
The gem was gone;
And now an amethyst remembrance
Is all I own.