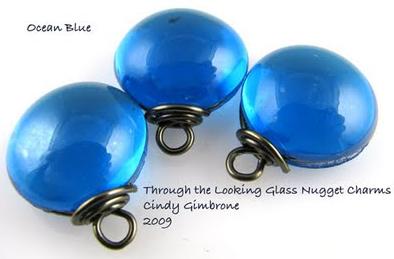 Cindy Gimbrone has announced a big sale at her site as well as her various web shops. Here is the 411 from her newsletter that I received the other day:
15% off plus FREE BEADS! I wanted to combine the best of both worlds, a sale of handmade beads and a giveaway. So, I'm having an online 15% off sale at all of my web shops. For every order over $25, you'll receive a grab bag of handmade art beads! They may be accent beads, or focal beads but all of them will be handmade. It's a sale and a giveaway!
How do you get the 15% off?
Just enter the coupon code: NovemberSale