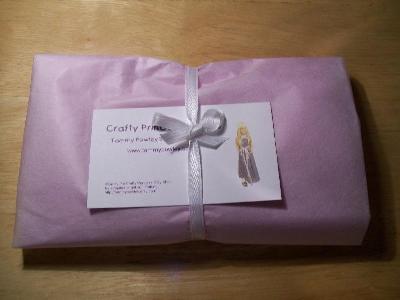 I normally keep my political opinions to myself when it comes to talking on the web, but after my experience today, I feel compelled to talk about it. I have a little Etsy shop that pretty much limps along because I just don't have time to pay much attention to it. Somehow, I luck out and sell an item now and then, and that happened yesterday. I sold a pair of very cute earrings (if I do say so myself).
Today, I packed up the earrings and headed out to mail them. Normally, I mail my packages through the college's post office, but today, I'm home grading papers and working on the book, so I figured I'd just pop up to the pak mail place, about 15 minutes from my home. I used to go there all the time but hadn't been by in awhile.
As I pulled up, I noticed the windows were dark, as were that of about half the other small businesses in the plaza. It was closed. The sign said: "Sorry, due to the economy we had to close." The sub shop next to it was also permanently closed, as was the shop next to that, and so on. How depressing!
The people who ran the pak mail were a man and wife team who worked their you-know-whats off and were just down right good people. This really brought home to me how all these small businesses are linked. Someone like me, a person with a small business, sells an item, and I go to another small business to ship it out. Next door to that small business is a sub shop, that I might buy lunch at while I'm there, or the people working in the pak mail might also get their lunch there on occasion. The sub shop guy might need stamps and go next door to buy them. Well, you get the picture.
This is also not an isolated incident around here. I know a number of folks without jobs. I read students' papers that talk about how they have lost their home and it is now in foreclosure or how they have come back to school because they need to train for a new career after being laid-off. I just heard a few weeks ago about a restaurant I went to fairly regularly, and have been for at least 10 years, going out of business. All of these incidents are not separate. Like the pak mail closing, it is a domino affect.
The politicians in Washington don't seem to "get" this. They are bailing out huge businesses that are corrupt and are also fixated on health care reform, something I do agree needs to be done but not now when there is an economic crisis going on all around us, or at least, all around those normal people who aren't politicians. Let's get people back to work, and then let's fix the health care system. And by "fix," I mean let's work towards a system that at least the majority of voters can understand and agree on, not ram a bunch of new laws down our throats and tell us that it's good for us and we should just do what we're told because the powers that be know what we need better than we do.
Washington now has its eyes on a bullet train in my home state of Florida. Why would we take this train? Are we going to go to work? How can that happen when there are no jobs? These folks have zip idea of what it is like in this state. We don't have a great deal of public transportation; however, many areas are super spread out. For example, I take the interstate to work, which takes about 20 minutes one way. I also have a crap-load of stuff I bring with me. Just making it from the parking lot to my office with all of it takes an effort. Can you imagine me lugging all of that stuff on a train or bus? We aren't like large cities where you can walk a few blocks and buy an apple at the little grocer. There are huge subdivisions and anything considered "close" as far as shopping or work is at least a 10 minute drive. That equates to about 5 to 10 miles.
While the powers that be are all in a flurry about this train, they have decided to ax the country's space industry, an action that will have huge financial repercussions in Florida as well as many other states. All of the money spent on programs like the Space Shuttle and Constellation will be flushed down the toilet. I read some place that Washington feels that is won't matter much because all of those lost jobs basically belong to the elite and educated, not the masses. Again, they are showing their arrogance and ignorance. There are tons of people who work for the space industry who are not engineers. There are the folks who clean the offices, run the gift shop, work in the cafeteria, mow the grass, work as security guards, and so on. Technicians who assemble and test equipment are trained, but most are not at the level of an engineer as far as education. These are everyday working people who need to feed their families. However, rather than see this program into the future (like John F. Kennedy had the foresight to do), our new administration would rather scrap it, let foreign countries take over, and give us a train.
We have been sinking our tax dollars into the Wall Street elite and car industry (which has been heading in the wrong direction for decades), and yet, no one in Washington will give the little business owner a break. Our president spoke the other evening, and I'm sorry, but I'm tired of listening. I want to see some common-sense action. I want to see the people we elected do something other than hand out big wads of cash to the idiots who got us in this mess in the first place. I want to see the local sub shop and pak mail place open for business again!