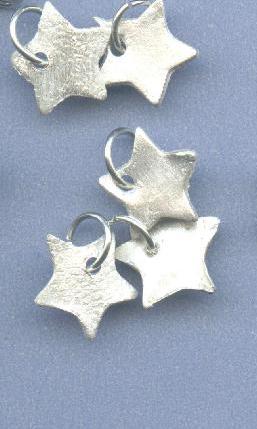 Included on my "after the book is done to-do list" is to resuscitate my poor little (sad) Etsy shop. I think I've got something like 3 things in it right now! But, it takes time if you want to make a go of anything, especially a business. Sometimes I wonder why I even bother when I have so little time to devote to it and there are so, so, so many jewelry people over there.
Then I read one of the latest "Quit Your Day Job" articles, and I realize that yes, it does take time to develop a successful shop over there (as in it's not going to happen over night, folks) and yes, it can actually be worth it if I ever do find the time. This series is always enjoyable and informative, but one of the more recent additions is even more so because it features a jewelry designer, yeah!
K. Gardner Designs talks about how she started with just a small investment and eventually turned her jewelry business into a full-time gig. As of this post, she boasts an impressive 1,838 sales, and her membership dates back to January 2008 (which may or may not be the date she started her shop since many members, like myself, open accounts but not necessary shops right after joining).
One detail that I noticed after taking a look at her shop is that like many of the more successful Etsy shops, K. Gardner's shop is very focused on a specific style. She has a niche, a look, a signature if you will: "Chic Jewelry for Bridal and Everyday" is how she puts it. She isn't all over the road trying to sell 10 different styles of jewelry or even a mix of crafts for that matter. In fact, I know some Etsy members will open more than one shop just so that they can create a niche feel to each one.
This idea of "niche" is something I'm still trying to figure out myself over there, so perhaps that is why it was so noticeable to me. I like to make so many different types of jewelry as well as other crafts that finding one focus has been difficult. For writing, being all over the road trying all types of techniques has worked for me because it means I have more to write about. However, a clear focus is really something I think is important if you are trying to stand out in a sea of other crafts in a network as large as Etsy.