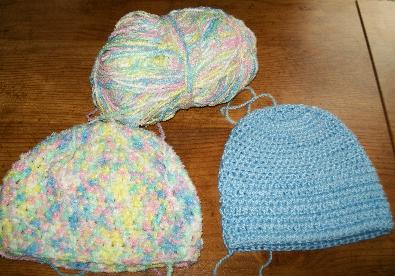 Because there is a good yarn sale announced in the JoAnn's flyer in my Sunday newspaper, I really considered making the 40 mile trek (round trip). I'm still thinking about it in fact, but this week is packed full of meetings, final exams to prepare, and papers to grade, and I just don't see how I'm going to squeeze that trip in. So….I looked on-line, curious if the web site has the same kind of deals going, and yes, they do: Vanna's Choice is $2.50 a skein; Lion Brand Baby Soft is $2.99; Bernat Softee is $2.99; and Red Heart Super Saver is $1.99.
However, and here's the kicker, the sale on-line ends today while the store sale ends Dec. 4th! This is really annoying that the on-line shop doesn't have the same sales as the brick shop does.
I also heard over at the Ravelry forums that JoAnn's is have a cyber Monday sale, 30% off yarn and free shipping if you use this code at check out: CYBER333
Ah, decisions, decisions!