Sewing, jewelry, knitting, recycled crafts, mixed-media, quilting, cross stitch, paper-crafts – We cover all these crafts and more with some weekend links from around the web. Relax and enjoy!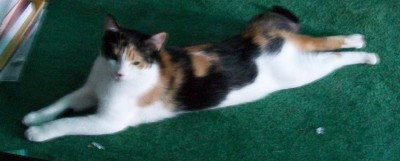 Craft Buds
Mary and Lindsay went to the CHA trade show in Chicago this week, and show off some crafting technology along with some pretty fabric flowers and stamped metal jewelry.
Craftside- A behind-the-scenes peek at our crafty world
This week at Craftside there is a vintage pattern for a knit sweater, an interview with Kate Bingaman-Burt featured in the 365 book, a Steampunk ring from 1,000 Steampunk Creations, and news about a new graphic design website-RockPaperInk.com, and call for entries.
Eileen – The Artful Crafter
Who doesn't recycle cards and gift bags these days? This was a real simple recycling project. Look at the card Jackie gave Eileen for her birthday; and then how Jackie received it back on hers!
Lindsay Sews
Check out some highlights in craft booth design from the Craft and Hobby Association trade show in Chicago.
Mixed Media Artist
Make an easy-peasy summer breezy hair tie from a strip of lace, a button, a jump ring, and an elastic band!
Stefanie Girard's Sweater Surgery
How to make digital camo quilt block inspired by the book Dare to be Square Quilting.
About Family Crafts
Bored kids? Browse through this craft kit guide, all listed by age, with your kids and let them pick out one or more that appeals to them!
Aileen's Musings
Aileen took the inchie challenge this week creating a 1 inch book, and shows you how you can make one too!
Carmi's Art/Life World
Carmi has a week of posts about the Chicago Craft and Hobby show.
Connie Gee's Designs
Quilts are Connie's favorite subject to stitch and she's got a comfy one for you to stitch this week.