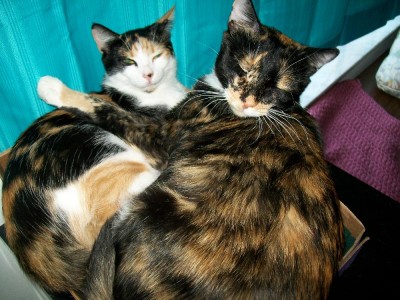 Take some advice form Coco and Chanel! Relax! Enjoy! Get crafting with some ideas from my fellow craft bloggers.
The Crochet Dude™
Drew reviews the Knook – a kit that teaches you how to knit with a crochet hook! (I have been super curious about this weird sounding concept!)
About Family Crafts
Now is the perfect time to get a jump start on your holiday crafting, and Sherri will help you get a jump start on making your holiday gifts.
Aileen's Musings
This week Aileen offers you a re-post of her Chunky Canvas Bird Cage Tutorial.
Carmi's Art/Life World
Carmi has a Crafter Companion paper fairy idea to show off this week!
Craftside-A behind-the-scenes peek at a crafty world
This week at Craftside there is a tutorial on how to make recycled silverware journal handles, a chance to win a copy of 1,000 Ideas for Decorating Cupcakes, Cookies & Cakes along with a recipe for fondant, an interview with the author of The Urban Biking Handbook and an inspirational quote and art from Camille Kuo.
Eileen – The Artful Crafter
Look at this cute coffee can recycling project. It also uses craft stash scraps, so it is both eco-nomical and eco-logical!
Mixed Media Artist
Continuing with her clothing obsession, Cyndi has taken out her acrylics to use on a summer dress!
Stefanie Girard's Sweater Surgery
See bling Stef designed after she was inspired by Margot Potter's latest book New Dimensions in Bead and Wire Jewelry and win a copy for yourself!