The party is over! I'm talking about Lori Andersen's Bead Soup Blog Party, which I joined last month. My partner,  Shiraz from Secret Song Designs, send me this amazing stash of bead soup.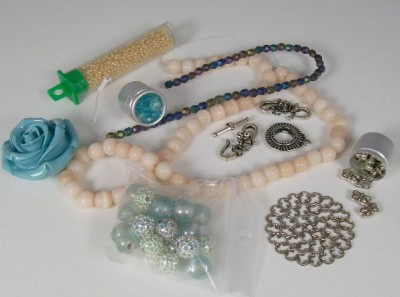 And I ended up making 4 pieces for the soup party, though I plan to make more pieces with the leftover supplies. First, I made two necklaces. For one, I took the carved rose bead and inserted wire through it and made it into a pendant. Then I used white ribbon to make it into a necklace. It is long enough to be worn with the other necklace I made using the sparkling beads and glass beads she sent me, which I finished off with a hook-style clasp.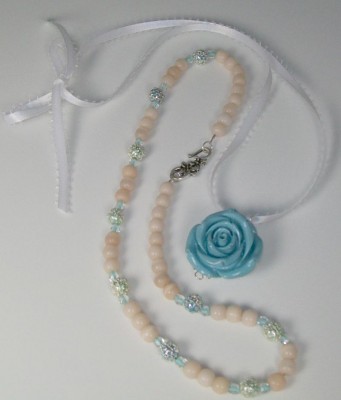 The other two pieces I made are a pair of earrings and a bracelet. I combined wire with some of the beads in my soup to make the earrings and dangled some of the butterfly beads from each one. For the bracelet, I used the toggle clasp I was sent and a mix of the glass, seed beads, Czech crystals, and more butterfly beads.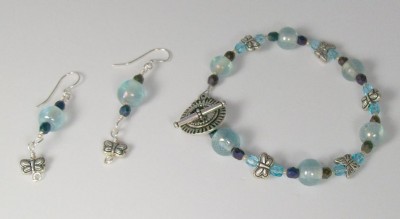 For a complete list of bead soup participants, head over to the Bead Soup Blog. Grab a cup of tea, sit back, and check out some amazing jewelry designs!