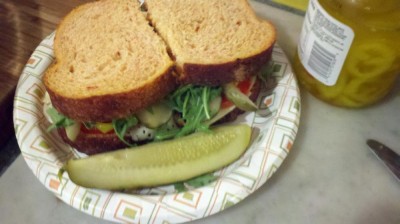 I had lunch at Panera's yesterday with a friend, and we were low on bread, so I picked up a tomato and basil loaf there. Boy, this is some heavy-duty bread! We were going to go out to lunch today, but after getting this yummy bread and realizing we have plenty of food to make sandwiches, we decided to just stay home. Here's my amazing sandwich of vegies and a slice of Swiss cheese, extra pickle on the side.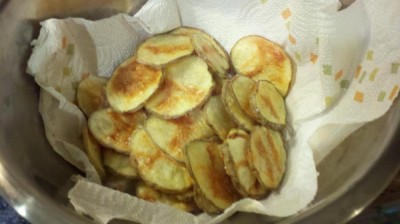 We also had potatoes, so DH used our microwave chip maker and whipped up some potato chips to go with the sandwiches.
I am trying to get some grading down since the end of the semester is just about here, but otherwise, it has  ended up being a fairly nice day at home. Here's Lola chilling in our Papason chair.