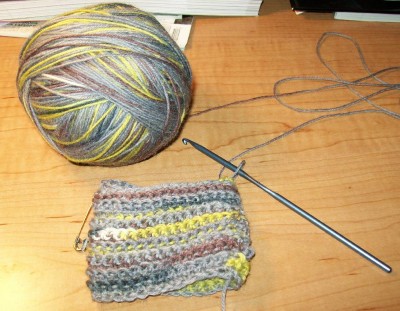 Believe it or not, I'm only working on two crochet projects right now and both are for me. Yes, I'm on a roll.
I've picked up the sock yarn again and started from square one on these fingerless gloves that I frogged a jillion times already. So far so good, or at least I think so. I'm not finding this to be the easiest pattern in the world, but I'm determined to give it one more major shot.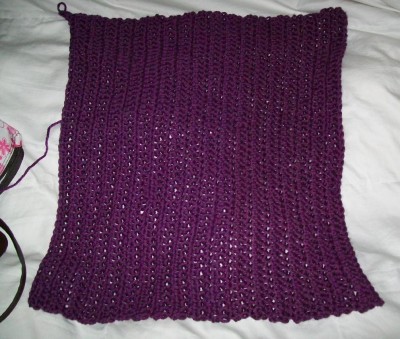 Then there is my second shawl, which was originally my first shawl, but I got so into the ripple shawl project that this one went on the back burner for awhile. This photos is a little old. I'm further along, though it doesn't feel like it's by much. All of this is made using half double crochet, so it doesn't require much brain matter (unlike the gloves above), but it still feels like it is taking forever. I'm even thinking of switching from a bamboo to an aluminum hook to see if it will speed things up a hair.