After finishing a knitting scarf kit recently, I have not cast on any other knitting yet. Though, I do plan on tackling a ribbed scarf again soon. I'm going back and forth on the size needles and yarn to use for that. My cross stitch is hibernating right now. However, I do have a few things on my hooks, two of which are fairly large projects though not necessarily difficult to do.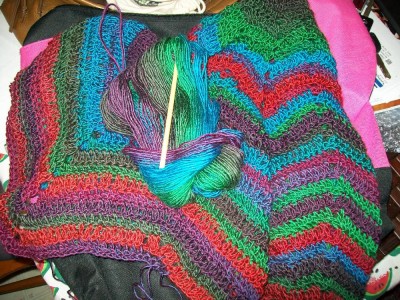 I'm probably about half way done with this ripple shawl. I'm loving the jewel tones of the yarn. I normally work on this a little in the evenings if there is enough light. Hubby likes to watch TV in a cave.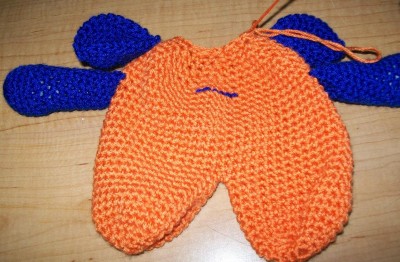 I should have this monster toy finished this weekend. It will then ship off with a
frog and another monster
next week if all goes as planned. The monster above is from a pattern by
Stacey Trock
called Mr. Toothy.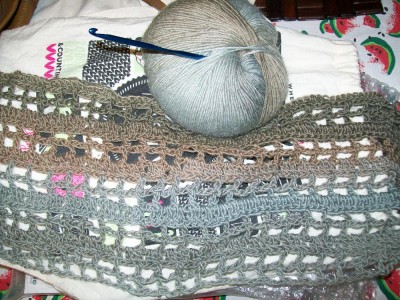 Finally, here is another shawl I'm working on using Chroma yarn fingering weight in a colorway called Fossil. The pattern is called the
Windsor Lace Wrap
, and it's a free download on Ravelry. Once I finish this, I will probably put it in my office at school so I have something neutral colored but handy for the occasional AC getting too cold.