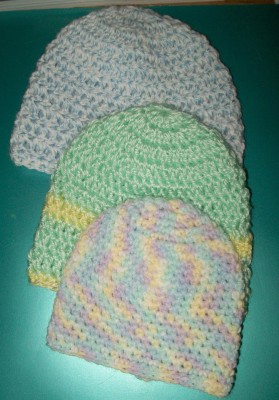 I just finished making a few premie-sized baby hats a a baby afghan for a friend of mine whose new grandson came early, as in too early. He is now up to four pounds and headed home, but she asked me for some hats because the ones from the hospital were too large.
I already had the baby afghan in the works for him (it was going to be a surprise), and so it was no big deal to whip up a few little hats. And they are just so tiny! Every time I make premie items it freaks me out a little to think even a baby can be that small.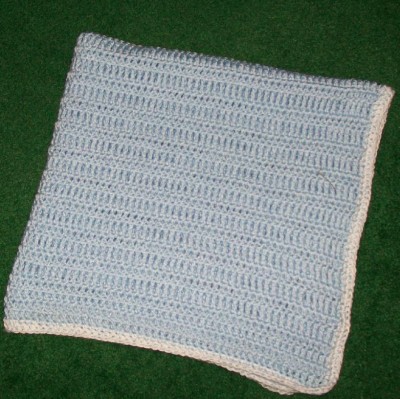 I used mainly Bernat Baby Softee yarn, which I had plenty of in my stash. The baby afghan is primarily alternating rows of double crochet and treble crochet with a single crochet and then half-double crochet border.