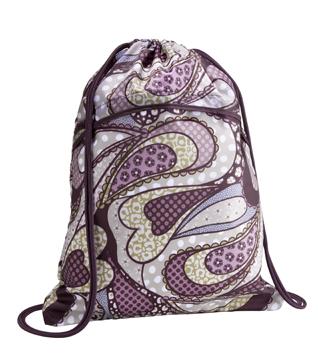 I have to admit to a problem I have. I'm addicted to bags. Totes, purses, sacks, small, medium, large, I cannot get enough of them. And, seriously, I do use them. So when a friend of mine showed me some products from a company called Thirty-One Gifts, well, I fell down the rabbit hole! I am now an official Thirty-One independent consultant, and I plan to talk about my new experiences as a "bag lady" now and then on this blog.
After signing up, one of the first thoughts that came to mind (other than I really want the Cindy Tote) was that I have to do a giveaway….now!
Why now? Why not wait until next month and start it at the beginning of the month like I normally do with my giveaways? Because now through April 1st, Thirty-One Gifts is having a wonderful special. If you spend $31, you can purchase a selected tote for 1/2 off. This just seems too perfect because you can buy a gift for someone and then also buy a gift for yourself.
All that said, you do not have to purchase anything from my independent consultant Thirty-One web site to enter the giveaway, but if you do, you get more chances to win. This is how this giveaway will work:
To receive one chance to win, go over to my independent consultant Thirty-One web site, browse the catalog, and then come back and post a comment telling me the name of a product you like, and if you feel chatty, tell me why you think it looks interesting. Do not post more than one comment.
To receive two additional chances to win, order at least one item from my independent consultant Thirty-One web site. For each item you order, you'll receive two chances to win.
So if you post a comment and order one item, your name would go in the pot three times. If you post a comment and order two items, your name would go in the pot five times.
Okay, so what am I giving away? You can get a chance to win a Cinch Sac (pictured above), which normally retails for $20. This drawstring bag is a perfect knitting or crochet project bag, but it really has an infinite number of uses. It is about 18 1/2 inches high and 14 1/2 inches wide. It also has a zipper pocket on the front, so you can put notions in there.
Now here is some more info and disclaimer stuff:
I am an independent Thirty-One Consultant and the views expressed on this blog are mine alone and don't represent the company's views.
This is open to Continental US residents only. (I'm sorry, but shipping is way to high otherwise.)
Purchases of Thirty-One products from other consultant's web sites or any place other than my own will not count towards entries.
Do not order through any parties I have set up because they are local to me, and more than likely you are too far away for me to deliver your products. If you want to find out about hosting a virtual or catalog party, contact me at tammypowley @ yahoo dot com.
The deadline for entry is April 19th, 2013 midnight ET. (Note that the 1/2 off deal from Thirty-One ends April 1st.)
During the few days after the deadline, I will randomly pick one winner. Make sure to include your email address when commenting. I will email the winner who will have two days after the drawing to reply back with a mailing address. Anyone who does not reply after two days will no longer be eligible to win, and I will draw a new winner.
For a look at the totes on special, I found an awesome YoutTube video here.