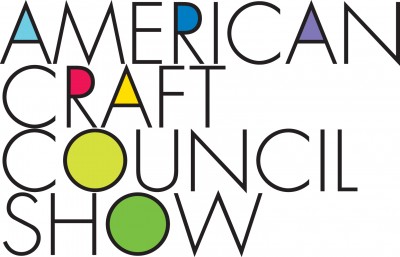 I received the 411 on the American Craft Council Show that is coming up in San Francisco in early August:
This August 2-4, the ever-popular American Craft Council Show is returning to San Francisco's Fort Mason Center, where it will feature work by over 230 artists from across the country. As the largest juried craft show west of the Rockies, the American Craft Council Show showcases handcrafted jewelry, apparel, furniture, and home décor at its absolute finest. Nine shopping categories designed to help attendees navigate the show include:
Handmade under $100 – affordable pieces for budding craft lovers
Greencraft – upcycled objects of art created with eco-friendly processes
Local – work by local makers
Foodieware – fabulous utilitarian objects
Men's Dept. – cool handmade merchandise for men
Bride-To-Be – built-to-last, one-of-a-kind wedding jewelry and gifts
NEW!  Holiday – one-off treasures for every special occasion
NEW!  The Great Outdoors – fresh, hardy finds to deck out favorite outdoor spaces
NEW!  Upscale – stunning objects of desire valued at $5k+
The one new twist this year is the American Craft Council's collaboration with 9 local interior designers and architects to create 8 spectacular room settings on the showroom floor inspired by a piece of fine craft designed by one of the 230-plus artists. Designers include: Lisa Bakamis , Lisa Bakamis Design; Mimi I. Chen , Three Legged Pig Design; Lauren Geremia , Geremia Design; Nicole Hollis , Nicole Hollis Design; Steven Miller , The NWBLK; E.B. Min and Jeffrey L. Day , Min | Day; Melina Raissnia , Peace Industry; Nicole Socia, Socia Design.