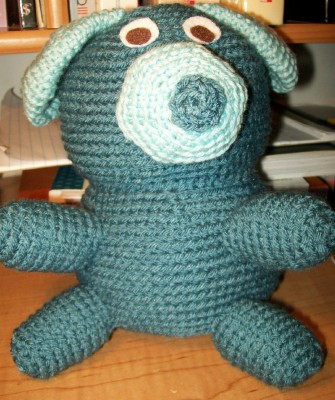 The past two semesters have been busy yarn-wise for my college craft club. You never know who is going to join us, and of course, students graduate, so pretty much every fall we have to recruit new members. While we teach members how to crochet, some jump in and do great, and others are slower to grasp enough to make something more than a snuggle blanket or wash cloth. I lucked out the past few semesters and have had a small group stick with the club who not only learned how to crochet pretty quickly but have consistently worked at it that we have been able to make amigurumis.
Some we will sell with proceeds going to one of our charities, and some we will be donating to a local women and children's shelter. Since we now have a few members who have the skills and also have been pretty good about making items for our charities, I splurged a little and got the club some Knit Picks Brava yarn. Yes, it is acrylic, but it is a nice change from the Red Heart Super Saver (most of which has been donated to us and we are very grateful for and use).
Here is one of the first items I made with our new stash yarn, a dog from the Fresh Stitches Valentine Dog pattern. The darker blue yarn is Brava in the denim colorway, and the lighter blue is some left over Lion Brand Baby Wool yarn. I try to make sure to make a range of toys so that both boys and girls have something to pick from. He turned out really nice, and it has been a welcomed break from RHHS!