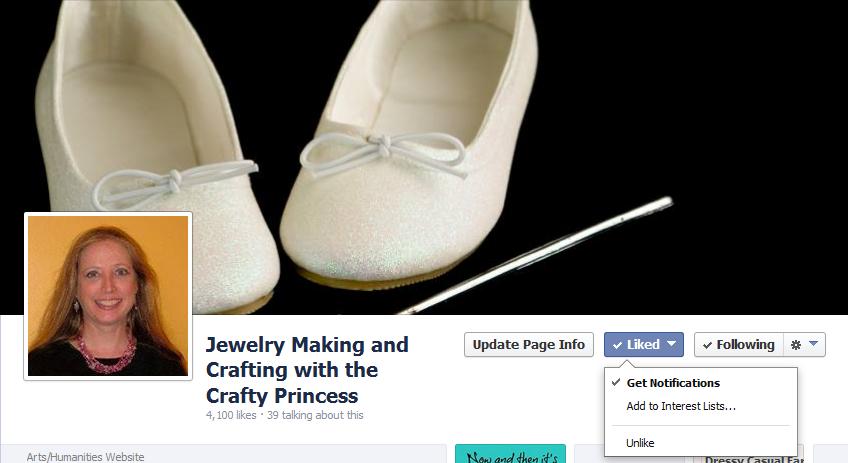 When I left About.com, I was lucky enough to have someone suggest that I take my Facebook page with me, which About.com did let me do. Right now, I have 4,100 "likes" on there. This blog feeds updates directly into that page (as well as Twitter), and I also post now and then anything of craft related interest on there too.
However…………………………….
I recently found out that by "liking" a Facebook page, you simply do that: show that you like it. You do not get any kind of notification of updates to that page. Crazy, right? Even I was not getting update notifications, and I'm the administrator!
In  order to both like and actually receive notifications for any Facebook page, after liking it, you have to click on the Like button again for the drop down menu that you then have to select "Get Notifications" from.
So I'm asking my blog readers to please go to Facebook page, called Jewelry Making and Crafting with the Crafty Princess, and click on the Like button and then click on it again to select Get Notifications. This way, you will receive notifications of updates to this blog in your Facebook feed. In fact, you may want to check other pages you've "liked" over there to see if they also need the notifications turned on.