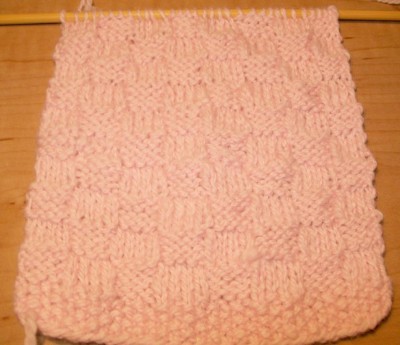 Today summer school starts for me, so the vacation is over. While I was not completely out of the school loop since I had to prep for my classes and deal with various emails over my summer break, I did not have to grade papers, which meant lots of time to craft. As one of my summer crafting goals, I wanted to get through another Craftsy.com class that is in my queue. It was hard to pick because I want to do them all…now! But I finally decided to give knitting another shot. I have made plenty of garter stitch scarves and was ready to get past the super beginner stage, so I opted to tackle
Knit Lab
taught by Stefanie Japel.
At first, I was a little unsure when I started the class because it looked like we were not going to do any specific projects, just lots of swatching and technique stuff. And I hate to swatch! I know. I'm a bad yarn crafter! I learn best when I'm making something other than a yarn square, so I was relieved that she does eventually get to the point where we made a project. Alas, it was yet another scarf, but this one included work with purl stitch, which I really needed, as well as a little lace work. Yes, lace for beginners, yeah!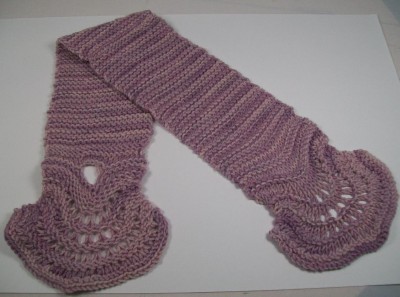 For this project, Stefanie takes you from the very beginning to the end, so I really felt I learned a lot during the process. After this project, however, it was swatch-ville 🙁 with a little dabble into the second scarf pattern that comes with the class, and it included basket weave (see the top photo). I love the basket weave, but I was not thrilled with the fact that the pattern has you repeat stitch sections over and over again and then just says to keep going until you run out of yarn. To me, I think you might end up with a scarf that is patchwork-y, so I frogged it and start over with seed stitch at the bottom (also covered in the class) and then the 4×4 basket stitch for the rest of the scarf. I plan to finish the end with more seed stitch to make it symmetrical.
I could ramble for awhile about this class, but I thought it might be more helpful if I listed pros and cons for anyone who is thinking of taking it. I'll start with the cons.
Cons:
As I said already, swatches…ick! I prefer more project oriented learning.
The last section on using alternative materials was okay, but I wasn't thrilled with it. This included another project, but it wasn't something I could ever see myself making – a tulle scrubber thing. I felt this section to be weak and tacked on.
There is no information on how to add extra yarn. I know it's not that hard to do, but if I were a total beginner, this would have been an issue for me.
Some areas could be more detailed. For example, she shows how to do a long tail cast on, but she says use "enough" yarn. How much is enough?
Pros:
I learned so much, and my knitting confidence level grew tremendously. I'm no longer afraid of knitting!
Stefanie has a fun approach and personality that helps you relax and enjoy the class.
The class covered tons of stitches and techniques, and while I may not have mastered every single one of them, I feel I could in time and can go back to access the class whenever I need to review any of the material.
Generally, the class is very thorough as far as covering most of what you need to know to get beyond just garter stitch. There are 16 lessons, and I did not count the time for each lesson, but they were lengthy. I feel like I really took a robust beginner's course.
Finally, the cost of this class was awesome. I got it on sale for 50% off. Normally, it's $19.99, which is still well-priced.
Craftsy had another summer sale, and since I enjoyed this class so much, I signed up for two more of Stefanie's classes, Circular Knit Lab and Knit Lab in the Round. I also purchased Improve Your Knitting and Mastering Lace Shawls. I know…I've gone a little knitting crazy, but I now feel like I knitter, not just a crocheter, and these classes were 50% off. How could I resist?