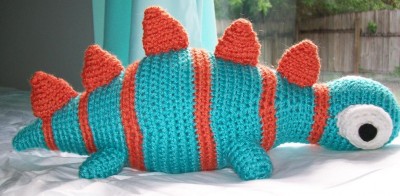 Woot! I finished Spikey the Stegosaurus today! This is one of those amigurumi projects that is not really hard, but there are a lot of fiddly part and piece to it. The pattern is from
FreshStitches.com
(of course), and the yarn it Knit Pick's Brava in the orange and cornflower colorways. The white yarn for the eyes is just some leftover white worsted I had around, and I cut out black felt circles and glued those on to the centers. This is going in a box full of goodies for my soon-to-be new momma niece.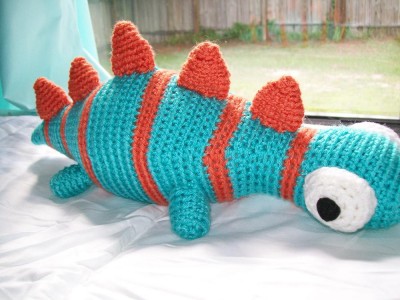 Of course, like anything I make I can see a zillion imperfections in this guy, but generally, I'm pretty happy with him.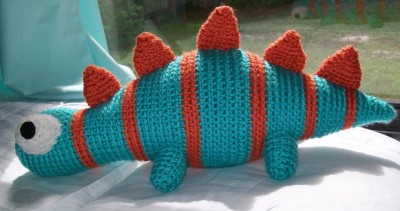 Now I have to figure out what the next amigurumi project will be!