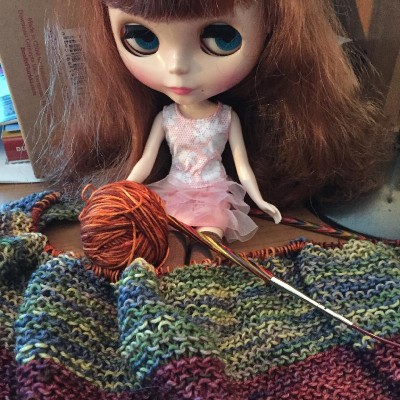 I've been in the mood to knit lately, so I picked up a simple garter stitch shawl that I put in hibernation awhile ago. My newest doll, Ella, of course had to help. I'm using sock yarn that came in mini-skeins, a set of 5 skeins, that I purchased awhile ago from Leading Men Fibers. This is actually take-two of this shawl project after the first attempt had a short and disastrous run-in with Little Dude.
We had a very brief "cold spell" down here in South Florida recently, all the way down to the 60s, so that reminded me that in a month or so, we may actually get cold enough for me to pull out my knitwear. Maybe by then, this will be done.
Do you have anything on the needles for your to enjoy during the cool weather?