I have a really nice group of crafters sharing their talents over on my Ravelry group. Feel free to show off your crafted items in our monthly "Finished Objects" thread, and of course, you can start a thread yourself and talk about your favorite type of craft or just ask questions if you need some crafting advice. The thread that includes all the details of the monthly giveaway is located here.
For Jan. 2016, we have two prizes available. First, I dug down deep into my personal stash and found this skein of yarn that would be perfect for fingerless gloves or socks or even a small shawl. It's Lion Brand's Sock-Ease in the Rock Candy colorway. I have used this colorway before to make a pair of wristers, and they turned out really well.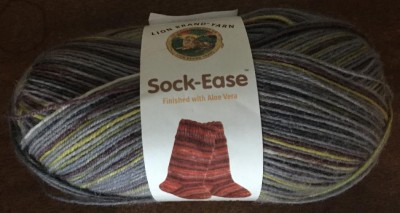 The second prize is a Kindle copy of my novel, Crafting Memories.