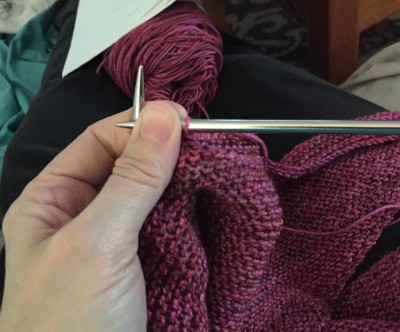 If you caught one of the latest crafting podcasts I filmed of my sister (Tappingflamingo) and me chatting about our current crafting adventures, then you know that I acquired some Madelinetosh yarn for the first time. I have heard so much about this brand, so I had high hopes. But you never really know until you try, right?
While visiting with my sister, we stopped by a yarn shop, and I purchased a skein of fingering weight Madelinetosh yarn in the Vintage Sari colorway and couldn't help myself but start a project with it the next day. It's just a very simple triangular shawlette, a mindless project, but I enjoyed working so much with this yarn. I'm not a convert for sure! Here is is finished!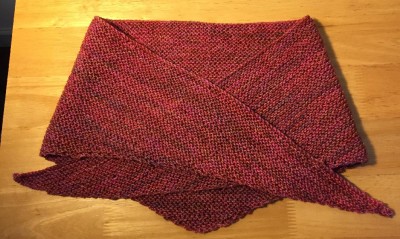 I have a good amount left over, so it may pop up as part of another project at some point. It's just wool, no silk or other additional fibers, but it feels really soft. Now I just need some cool weather to really enjoy it!