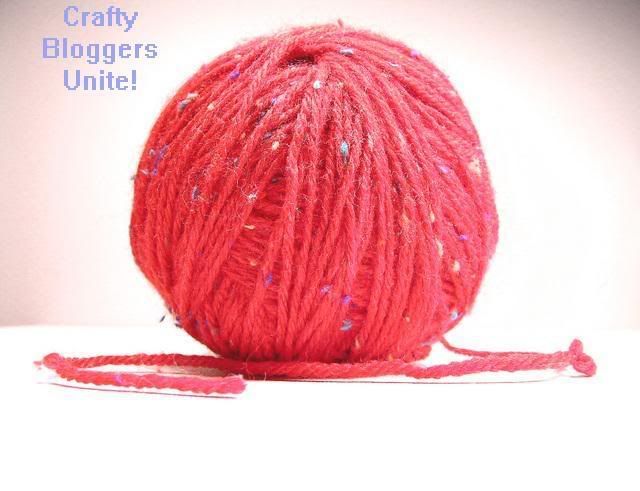 I'm thrilled to announce a weekly blog fest here at Crafty Princess with links to many of my favorite crafty bloggers. Look for links each week about this time covering all areas of crafting from some of the heavy-hitters of crafting!
Aileen's Musings
Aileen offers a groovy tutorial on altering a cabinet card using gouache paints.
Craftside
A behind-the-scenes peek at a crafty world –
Over at the Craftside blog there is a chance to win a copy of Retro knits and 1000 Artist Trading Cards, a beaded butterfly pattern, and more spring crafty goodness.
Diary of a Crafty Chica – CONTEST!
Tell Kathy why you are a crafty chica too, and you may win a hecka lot of prizes!
Layers Upon Layers
Cyndi has compiled a list of her tutorials on mixing digital work into your mixed media!
Polymer Clay @ Craft Gossip
Need the low down on making dozens of different polymer clay beads? Heather reviews a handy book that might just be your recipe to beadmaking success.
Sweater Surgery
Stefanie updates an old pin cushion project and makes an eyeglass case out of old felted wool sweaters, paints a rock and gives you an inside peek at her creative space.
The Impatient Blogger
Madge shares some photos and impressions from her recent trip to Tokyo for CHA to HAJ.