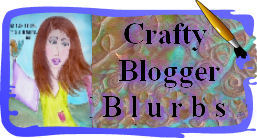 Taking the career path into crafting is not always an easy direction to take. We often hear from well-meaning friends and family statements like, "Why do you spend so much time on that? How can you be sure you'll make any kind of money ___________ (fill in your chosen craft medium)?"
I had many of the same questions and doubts when I returned to school a few years ago for another graduate degree. And those doubts started to hammer in my head as well. I knew what I was doing was a big gamble. I was gambling money and time as I continued to pay high tuition costs out of my own pocket (no fellowships, student loans, zip). I also scaled back on my career opportunities, taking lower-level jobs so that I could make school a priority. What would happen when I graduated? Well, I wasn't exactly sure. Luckily, it worked out in a big way. I got the job of my dreams, and just about on a daily basis the gamble I took paid off.
This experience only validated what I've always believed: listen to your gut no matter what and go for your dreams! I thought that since many of my craft blog buds have done the same thing as they continue to build their craft careers that this was a good time to mention this, especially with a new year on the horizon.
The Impatient Crafter™
Join Margot for the first in her new series of Crafty Quickies how to video shorts. One simple technique demonstrated in under 2 minutes and geared to the time and technically challenged.
Craftside- A behind-the-scenes peek at a crafty world
So much to be thankful for over at Craftside like a "cutting edge" die cut design, a One-Piece Wearable done recycle style, fun Felt Club 2008 photos, and a "Blue Christmas" decoration project.

Cross Stitch at About.com
Stitch some Thanksgiving characters with these free patterns. No, Connie's not talking about your weird Uncle Ed. We're talking First Thanksgiving here.
Layers Upon Layers
Cyndi has a whole new set of mixed media artists for you to have lunch with this week!
Stefanie Girard's Sweater Surgery
No, not a turkey sweater! A turkey made out of a sweater!
Swelldesigner a.k.a. Alexa Westerfield
Alexa shows you how to make a blingtastic earring and ring set on the cheap!
About Family Crafts
Does your family have any unique and creative Thanksgiving traditions? Please share your stories with us and read others'…
Aileen's Musings
Aileen shares an EZ Christmas Ornament idea. If your looking for a quick gift for a teacher, secret santa or an ornament exchange this is a perfect idea. Aileen has even put together a kit if you don't have the supplies you need.
Cathie Filian
Get ready and get inspired for Thanksgiving, by checking out a recap of Cathie Filian's Thanksgiving blogs.
Crafty Princess Diaries
Tammy shares her thoughts on the Sundance jewelry catalog, and oh, how cool it would be to sell to them.