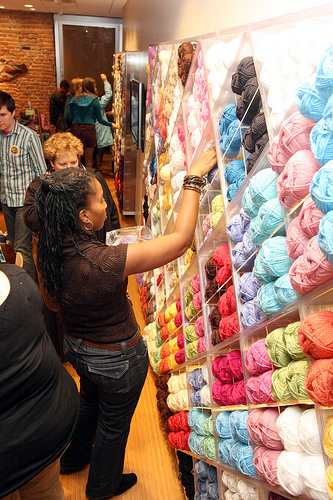 I can't help but think of the story of the country mouse when I read about very cool city-fied things like a yarn studio, my, my. Lion Yarn has opened up just that and you can read about it on its blog and even cruise through some of the wonderful pictures of its grand opening located on the company's Flickr page, though I borrowed a few images for you to see here. The color and textures are like a giant craft-lovers' magnet!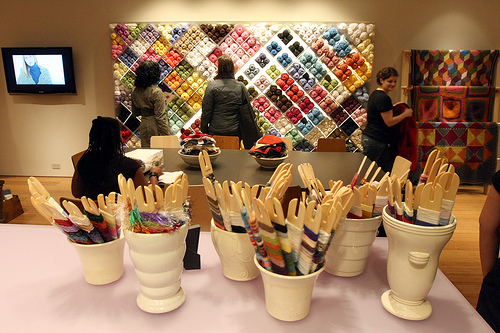 I have two places I can buy yarn around here: Michael's and Wally-World. And, don't get my wrong. I love my local Michael's (Wally-World not so much, would rather have a root canal then step a big toe in that place). In fact, Michael's just opened this past year, and before that, it was at least a 40 mile round trip to get to the one in the county south of here. So, I'm very grateful. But……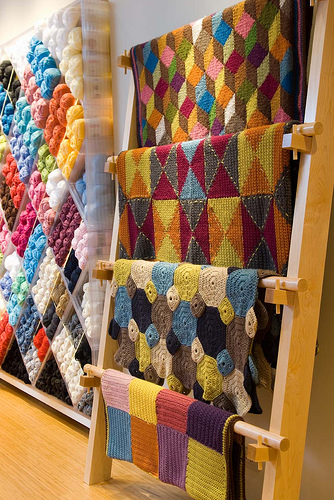 How can I not be totally jealous when I see all this yarn?