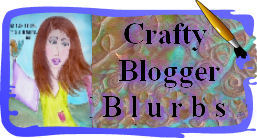 The party is over – for now at least. Though I did make a quick trip to the vet and Michael's, we are chilling out now for the most part as we eat leftovers and put away gifts. I was surprised to see very few cars on the road during my early morning quick trips, so I'm guessing I'm not the only one who decided to stay home and enjoy crafting and cruising the net today. Many of my blog buddies are also enjoying some down time but still have some interesting posts to offer us today.
The Impatient Crafter
Join Madge for her final free holiday craft project, an idea you can store away for next year!
Cross Stitch at About.com
Stitch Connie's Cross Stitch Tile Patterns individually, repeat motifs to create a border or bookmark, or collect several charts and create your own sampler.
Layers Upon Layers
Cyndi shares the steps to creating a simple quilt using a vacation photo!
About Family Crafts
Here are 50, simple winter related activities for you to try – everything from simple arts and crafts projects to tasty snacks.
Aileen's Musings
Aileens shares her tasty pretzel perfect recipe and offers you a treat for New Years-free shipping!

Crafty Princess Diaries
The Crafty Princess is excited about the fact that crochet is becoming more and more popular these days, catching up to knitting finally!
Stefanie Girard's Sweater Surgery
Check out a GIANT Christmas tree made from the GIANT Spider web, one made from shopping carts and a fun inside peek and interview with Rosemary Hill, author of Elements of Style: Knit + Crochet Jewelry with Wire, Fiber, Felt + Beads.