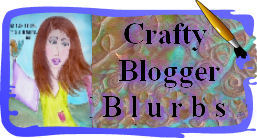 I'm a day late on my normal Friday links. I had a major allergy attack yesterday, probably due to all this cold weather we are having down here lately. My nose just couldn't handle it! But, it looks like it's warming up a little today and my head is feeling a little less foggy. Hopefully, I will have some energy to craft later today, but for now, I'm just surfing around the craft blogosphere.
Layers Upon Layers
Every day, new information on classes and educational opportunities are being added to Layers Upon Layers!
Stefanie Girard's Sweater Surgery
See some wacky photos of fabulously fun knit hats with ears, horns and alien eyes from PolarKnit with links to the free downloadable patterns!
The Impatient Crafter
Copycats got you down? Read Miss Madge's recent post on Internet Etiquette.
About Family Crafts
Why not give your Valentine a special, home-made card this year. You can get spectacular results using these easy techniques.
Aileen's Musings
Aileen's posted the winners of her blog giveaway! Come stop by and see if you're a winner!
Cathie Filian
Cathie Filian is sewing and re-crafting and old T-shirt and skirt into a new fashion with a few simple steps.
Craftside-A behind-the-scenes peek at a crafty world
This week at Craftside there is Fabulous Funky Fill-In Lettering with Lisa Engelbrecht, Floral Clump Mini Mirror and Bird's Nest out of polymer clay and mixed media with Christi Friesen, needle felted flowers from recycled wool sweaters with Stefanie Girard and an Ultra-mini pocket booklet from Lisa Sonora Beam.
Cross Stitch at About.com
Stitch a chart fit for Royalty – Or at least a Pharaoh. Connie shares her new Egyptian Cat Welcome pattern this week.
Crochet Dude
Win a cruise with the Crochet Dude. That's right – crochet and cruising!
Lion Brand YarnCraft Podcasts
I've really been enjoying the podcasts over at the Lion Brand site. It's a nice way to learn and craft at the same time. I just wish they had them more often.