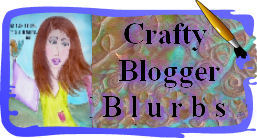 We are about to say good-bye to January and hello to February! That means 2009 is well under way. Along with some great craft projects ideas, this week's list of links also includes some inside info on the recent CHA get together.
About Family Crafts
You can make your own cards, party invitations, favors bags, place cards, napkin rings, gift tags, and much more using these free templates.
Aileen's Musings
Aileen's posted an easy peasy funky bottle cap pin/pendant tutorial you won't want to miss!
Cathie Filian
It is time to paper and protect! Check out Cathie Filian's ideas for homemade lip balm, sugar and salt scrubs and easy melt and pour soaps.
Craftside-A behind-the-scenes peek at a crafty world
This week at Craftside there is a cool perspective drawing how-to and tons of photos from CHA of the Quayside authors, their designs oh, and Paris Hilton!
Crafty Princess Diaries
What do you do with all that left over yarn from your yarn crafting? How about making some young animals safe and secure?
Cross Stitch at About.com
Check out a new free pattern from Connie based on a vintage Valentine postcard.
Layers Upon Layers
Wrapping up a month of focus on art education, Cyndi posts links to all the tutorials available on her own blog!
The Impatient Crafter
Margot tells us about her trip and teaching experiences at CHA.
The Crochet Dude
Drew also has a look inside CHA and tells us about some of the nice crafters he met.