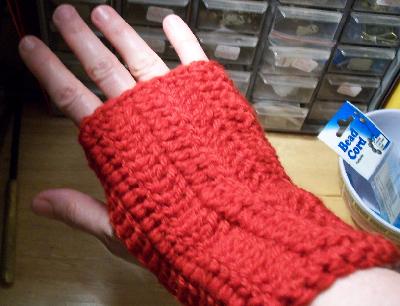 I am so ready now for this latest cold snap. I made some fingerless gloves aka wrist warmers, so no more cold steering wheel on Monday when I head off for my early morning class! I got the pattern from here at Crochet Pattern Central. I altered the instructions just a tad, adding an extra row of double crochet at the end and doing some single crochet around the edges to finish them off a little, but the instructions are so easy! I highly recommend trying it. I plan to make a few more pair to give to family and friends.
I also have a new scarf I made by simply making a long rectangle of alternating single crochet and double crochet. I'm not into fringe, so didn't add any. I used Lion Brand Homespun yard so it's got some great texture going on. It was a little challenging to work with because it can snag, but I used a fairly large hook which helped some. If I make any more using Homespun yarn, I'm going to use an every larger needle, like at least a K size.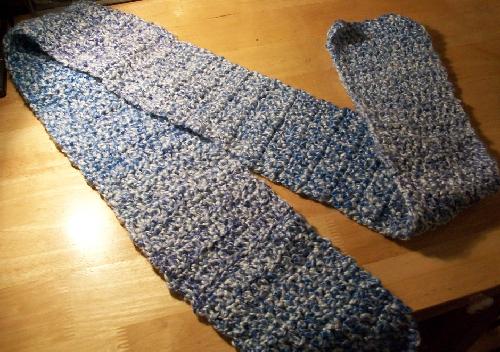 Bring on the cold now, baby! I'm so ready!