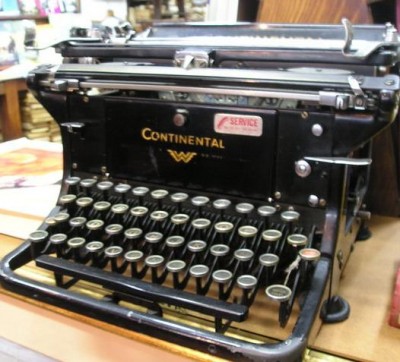 Admittedly, I need another idea for a book like I need a hole in the head. I mean it. I have tons and tons of ideas, especially when it comes to making jewelry. I have even written on here previously about how I don't need people to give me their ideas.
Sometimes these ideas come when I do not expect them, when I'm really trying not to even think about the next book. I'm in the thick of things right now with a book project that has taken over my life, more so than I remember ever happening with previous books. In fact, my husband is helping me a lot with this book project, so he also has no life. We are prisoners until this puppy gets done.
So as I said, I have really, really been trying not to think about future book projects right now because this current one has been all-consuming. However, it happened just the same. My mom has started to make jewelry, and after various emails and phone calls from her with questions, I finally suggested she try to use one of the 7 books of mine that she has in her possession. I mean, hello! I actually have given her books on this; why all the questions?
Finally, I spoke with her again on the phone and tried to explain about crimp beads this time. As I tried to explain to her about how it basically works with crimp beads and the different sizes and crimp tubes versus the actual round bead type crimps, I directed her to a page in one of my books.
But she continued to ask questions, and at first, I wouldn't listen to her because the instructions and illustrations are right there, and in fact, she was asking about other jewelry techniques now that had nothing to do with crimp beads. She was all over the road. It reminded me of when I have gone out to eat with her sometimes, and she wants to order something that isn't on the menu. If it isn't there on the menu or if there isn't something remotely close, then why would you even think of ordering a different dish?
Finally, after I was probably almost yelling at her over the phone in frustration, I realized what she was trying to explain to me. She was lost. She was trying to navigate through the books like someone who was ordering a dish that isn't on the menu. And, ding! the light went on in my head, and I have to give her all the credit for my latest book idea.
I probably have said too much already, so I won't go into more details. I've done this before and gotten sort of "bitten in the you-know-what" by it, so you would think I'd learned my lesson. Any way, I have yet another idea to add to my list, and it just reminds me that sometimes I really need to shut up and listen, even to or perhaps especially to people who know nothing about something I know tons about.