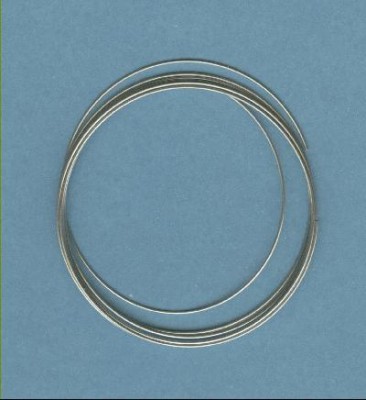 While my craft club has been hard at work learning to crochet and making a few loom knit hats, we really needed some hand-made items to sell at the November DECA Show. Thus for October, we are concentrating on easy to make items that we can sell, and we started with jewelry, more specifically beaded earrings and matching memory wire bracelets.
Memory wire is great because it is one size fits all, and you don't have to attach a clasp to it. I ended up getting a bunch of crystal and glass beads. Then I cut up the memory wire, and I made loops on one end. I gave the memory wire and beads to club members who strung up the beads, and then I finished off the ends with another loop.
At just one meeting we managed to make 10 memory wire and earring sets, three extra memory wire bracelets, and two extra pairs of earrings. Members loved making the jewelry, which I figured they would, and they learned how to make a few basic pieces. They walked away knowing how to make beaded earrings and memory wire bracelets. We have one more meeting scheduled where we will make more jewelry. For the other October meetings, we will make greeting cards. Between the jewelry, cards, and a few hats and wash clothes, we should be set for the show.