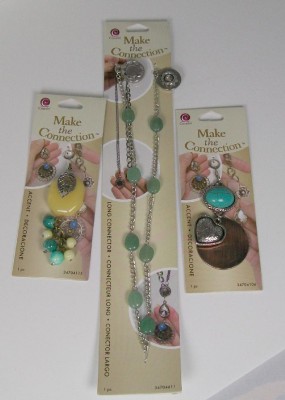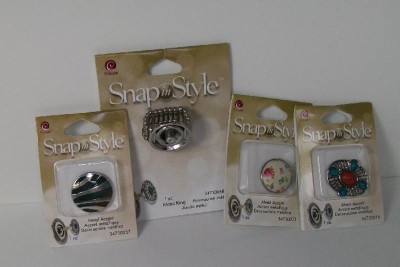 Pictured are some samples I received from Cousin.com, a company that manufacturers and distributes jewelry components through craft outlets such as Michael's. They have two lines that are pretty cool, especially for anyone who would like to make jewelry but doesn't have a lot of time. First (pictured at the top) is the Make the Connection line. It includes pendants and necklace and bracelet straps that you can connect to each other. You don't need any tools because there are rings on the pendants that go around the connection pieces on the necklace straps.
For bracelets and rings, there is the Snap in Style line. The back of the ornamental components snap to the front of a ring base (see the second photo above) or a bracelet base (see the photo below).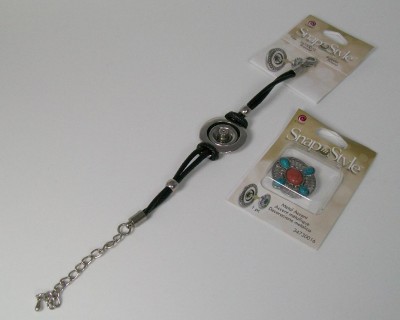 Other than these allow you to design jewelry really fast and easy, you get the added advantage of being able to switch out and change the look of each jewelry piece as well.