Lark Crafts recently sent me four books from its 30-Minute series: 30-Minute Earrings, 30-Minute Bracelets, 30-Minute Rings, and 30-Minute Necklaces. I have actually written book reviews for a number of these over at the About.com Jewelry Making site (the earrings book, the necklaces book, and the rings book). The basic premise for all the books is that a group of jewelry designers are asked to create a piece of jewelry that can be made in 30 minutes or less. Since I can't do any kind of contest of give-away at the About.com site, I thought I would run one over here on my personal blog.
So for the month of July 2012, I will run the give-away. Comment once only any time up to July 31, 2012 midnight eastern time. Then during the first few days in August 2012, I will randomly pick four winners, one for each book. Make sure to include your email address when commenting. I will email the winners who will have 5 days after the drawing to reply back with a mailing address. Anyone who does not reply after 5 days will no longer be eligible to win, and I will draw a new winner.
I'm asking my readers to comment on these prompts:
What piece of jewelry is your favorite to wear, as in you would feel weird if you walked out the door without this on, earrings, necklace, bracelet, or ring? For those who make jewelry, also tell me your favorite type of jewelry to make (again earrings, necklace, bracelet, or ring) and why?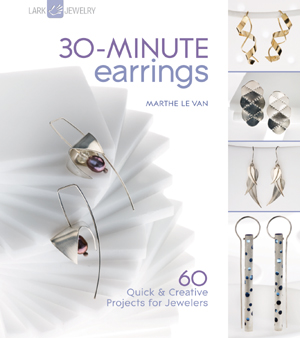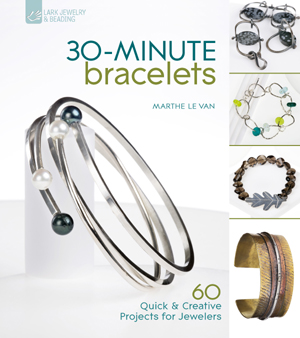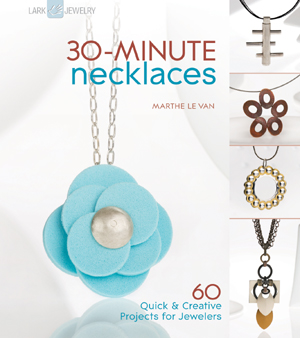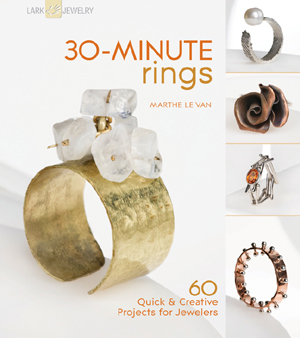 Good luck to everyone, and please feel free to give this post some social networking love!