I received a wonderful box of crochet goodies in the mail the other day, some new products just added to The Crochet Dude's line from the Simplicity Creative Group. Though most of these items are already in stores like JoAnn's and Michael's, you can see his full line on the company's web site here.
Here is what was in the box….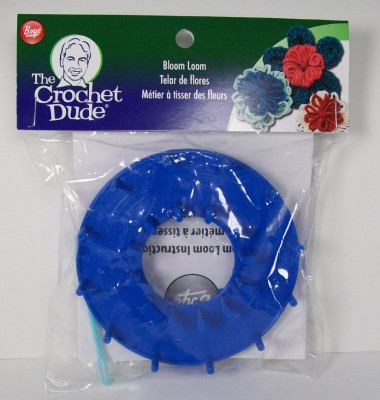 A bloom loom – This little gadget is designed to help you make flowers. Along with the loom, it comes with a flyer with instructions and a plastic needle. What a great way to use up odds and ends of yarn, and you can make flowers for hats, purses, and other accessories. I think my craft club members will have fun with this because you don't need to be super knowledgeable about yarn crafts to use this little guy successfully.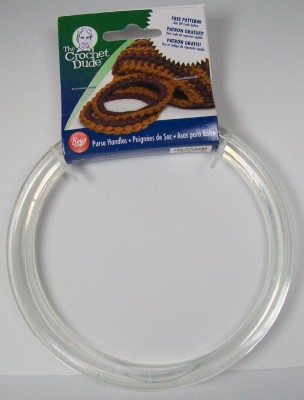 A set of purse handles – Believe it or not, it is not easy to find these (or it wasn't until now) in most craft stores. The handles are clear plastic, so this means you can cover them with yarn. Obviously, knitters and crocheters both could use these. I'm already doing some pattern lurking to find the perfect pattern to use these in.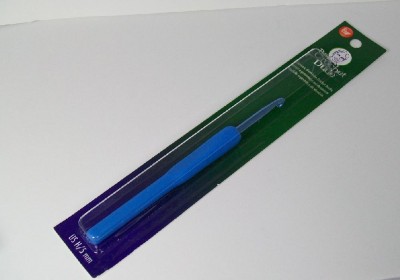 A size H crochet hook with an ergonomic handle. H is one of my go-to hook sizes, so I am curious to see if this fancy handle will help with my wimpy hands.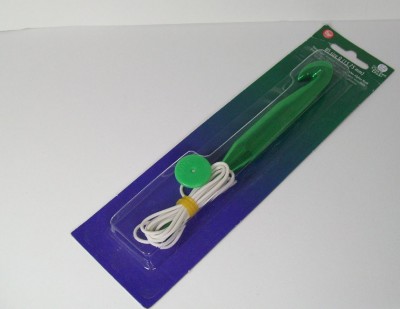 A Q size afghan crochet hook – Okay, I'm a little intimidated by this tool. I know it can be used for Tunisian crochet, and obviously it can be used to make afghans, but that is the extent of my knowledge base on this tool. I feel…errr…befuddled.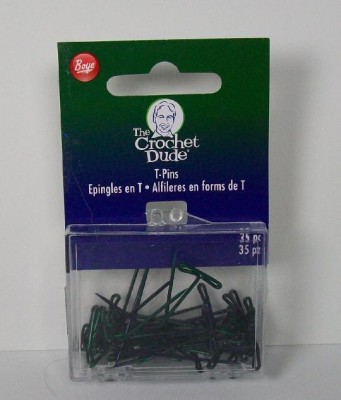 T-pins – Now I am back in my comfort zone. I can use these for all kinds of fiber work, but most of all, with all the shawls I have in my queue, I have some major blocking in my future. There are 35 in the little reusable box, which is nice to have so they can be kept safely away from my pets.
I will keep you posted as I use each product.