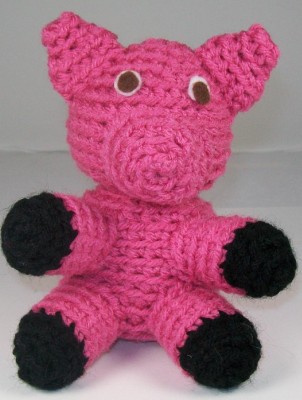 I have been in a "color" mood lately, so I decided to whip up a bright pink amigurumi. I purchased this pattern, Amigurumi Cliveton the Tiny Pig, when Stacey (from
FreshStitches
) was having a pattern sale on her birthday. He is about 5 inches tall, so he was pretty fast to make. I'm actually on the lookout for a larger pig pattern. She has one, but it's in one of her books, which I may have to just buy since it's got some other cute pattern in it too.
Here is is a look at his squiggly little tail.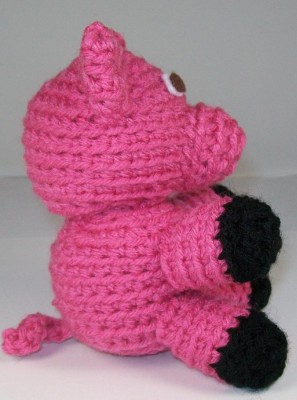 I've added him to the growing amigurumi donation collection. I may even make another one soon, but I'm now looking at making
a dinosaur
next.