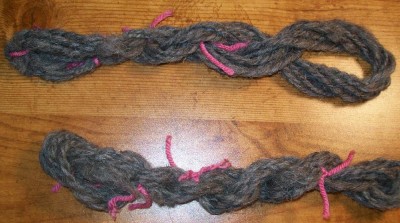 These small skeins are my first attempt at plying two single strands of yarn together, and they turned out okay. In fact, these now look like yarn I could actually use to make something with for a change. I'm still not spinning as consistently as I would like, but I do not have huge chunks of roving that ends up looking like dreadlocks.
Here is a close up of one of the better of the two skeins.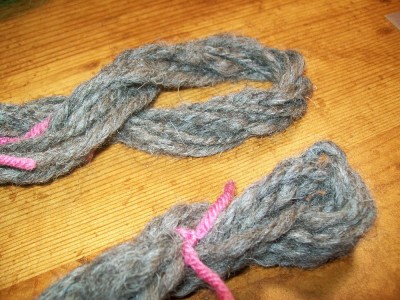 Fuzz is still a factor, but I'm going to assume that fuzz, like consistency, will improve as I improve my skill level.